It was a beautiful Sunday morning, and I was sitting back in a plush church pew. I'd just finished my refreshments, and was listening to worship music blaring out from ceiling-suspended loudspeakers.
Then came the moment of offering, and everyone began dutifully stuffing checks and bills into envelopes. Usually, I felt good about tithing – that is what Christians are called to do. But that morning I was in a strange mood. I looked at my envelope and thought, "What the heck am I doing?" I shut the envelope and kept my tithe.
I did the same thing the next week, and the following week. Understand, this was not a crisis of faith. It was the opposite.
My faith was growing, growing faster than it ever had; I felt it was even outgrowing my church. I wanted to do more for the Lord, and ironically, that made me feel like giving less money to my church.
I was a minister's kid for about half of my youth. My family lived off other people's tithing. Also, I knew God calls Christians to give, and to give perhaps even more than the traditional 10%.
For most of my life I did. There was no thought involved. A certain percent of my money went to taxes and a certain percent went to my church, and that was that. The money wasn't missed because I knew beforehand that it was already spoken for.
Then something, no it wasn't something, it was a series of things, happened. Let me list a few:
1. I volunteered to take over my Church's children's ministry. The children and I decided that we would take a weekly collection and sponsor an orphan in Honduras. So, we did.
This was a big no-no. When the head pastor got wind of my plans, the whole thing just about blew up in my face. He was afraid that if people started giving a portion of their tithe ($35 a month) to the orphanage, they might give less to the general fund.
I couldn't believe what I was hearing.
2. My wife and I have always been big Prolife people in our hearts, our voices, and with our wallets. We use all of our avenues to call an end to the murder of innocence. We even use this blog's facebook page, knowing it will costs us wave of "unlikes." That's okay. Babies are way more valuable than "likes."
The only thing that we hadn't offered, was most precious to us – our time. So, we decided to volunteer for 40 Days for Life. Basically, we stood outside Planned Parenthood and prayed that God would soften hearts, and rescue babies.
We don't live in San Francisco or New York. We live in a conservative state, with a Church on every street corner. So, I just imagined that this vigil was going to be huge. I thought that Christians and churches would rally with us, and we'd have Planned Parenthood's murder-mills closed in an afternoon.
Yet, when my wife and I, and our 4 young kids showed up, we were alone. And the shift before us, and the one after us, was empty.
We thought people just didn't know, so we got the word out, but nearly everyone turned us down. They said things like, "This isn't for me," and "Churches shouldn't get involved in politics." I wanted to bang my head into a wall! Since when were babies' lives "politics?" And what could be more important for a Church to do than to speak up for, as Jesus would call them, the "least of these?"
These are the Christians who take the time to call me hateful when I speak out against homosexuality, but won't utter a word in support of ProLife causes because it's too controversial.
3. Then I found out about Joel Osteen, head of the largest church in America.
He's a smiley guy, who says nothing, as if it were something profound. And Joel is another one of those Christians who doesn't like to talk about those "complicated" Biblical issues, like homosexuality and abortion, because those issues are divisive – and they sell less tickets.
He's a preacher who has raked in 40 million dollars, not preaching the gospel, but smiling and telling people to be their best.
I thought about Joel's ministry the entire week. It really bothered me, not just because Joel was a hypocrite, or giving Christians a bad name; it bothered me because I knew that I was just like Joel and my church was just like Lakewood Church.
It was easier for us to appear humble, because we didn't have much money. But that didn't stop us from dreaming of our own multimillion dollar center. And just like Osteen's followers, I was giving blindly. I didn't have a clue where my money was going.
And just like Osteen's church, my church loved to support feel-good charities and offer feel-good messages.
A few Sundays later, I was sitting in Church examining the beautiful building, the soft pews, the high-tech sound system, you know, the comforts of Church. Suddenly, I wondered if I was tithing to build up God's kingdom or paying dues to cozy social club.
What would Jesus do? How would He spend the money? How could the church justify a million dollar building when there are orphans living on the streets? 
How could we afford a $100,000 sound system, when there are starving people? How could we fund school drives to show the community we care about its children, but not have a dime to give to those fighting for babies being murdered down the street at Planned Parenthood?
Jesus preached in homes and fields. He did have followers who supported him financially, but that didn't stop him from living modesty. When the topic of money came up, Jesus told people to give to the sick and the needy.
After much reflection, I found a new church, and new approach to tithing. Here is what I decided:
1. Giving money to a church to fund programs, is more like paying membership dues, similar to those fees we pay to gyms and clubs. That is okay. If I enjoy the services, I should pay. But that doesn't let me off the hook from meeting the monetary needs of missionaries, widows and orphans, and those who are sick or down on their luck. I still give to the Church, but I also give generously to the truly needy.
2. I will never tithe "in good faith." I need to know where the money is going, how much the ministers are making, and what percent goes to missions.
3. There is no need to be stingy towards ministers. If they work hard, they can be paid well. However, I will be on guard against ministers who are lazy, or take advantage of Christian generosity to line their own pockets.
If you share any of these feelings about church and tithing, and would like to give directly to those in need, here are some great needs – ones that my own family supports. Please, click on the links. Read the stories, and think about how you could meet one of these needs. Your money could not be better spent.
1. Here is a Christian family who chose not to abort when their son was diagnosed with a rare heart disorder. Now this family is facing a huge medical bill for his open heart surgery. If you have children of your own you can have compassion for their desperate situation. I couldn't think of a greater need.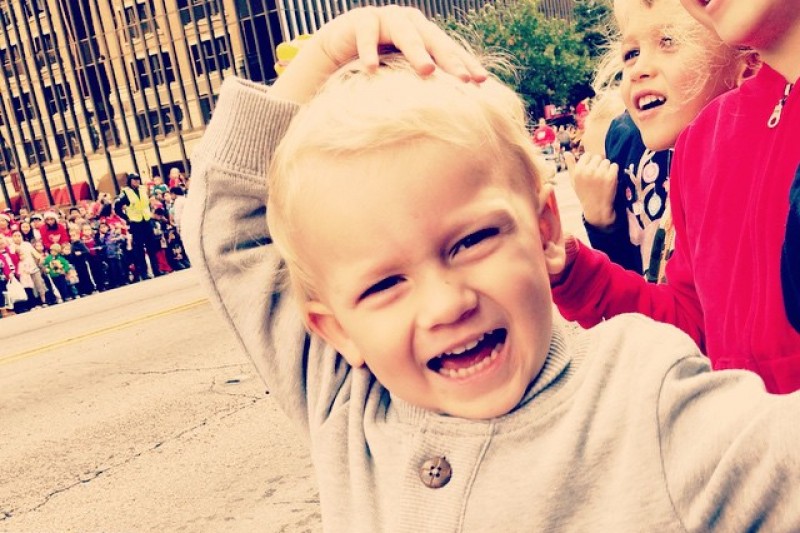 2. Honduras is considered the murder capital of the world and the streets are teeming with young orphans. Here is an orphanage in Honduras that is caring for those orphans. This story is amazing! A couple stepped out in faith and sold all they had in the world, and moved to Honduras to make this happen. Now they need other Christians to back their efforts.
3. Here is a Christian organization that fights to free children from sex slavery.
4. Here is a gal whose organization went undercover and busted some of the most notorious abortion clinics in the U.S. She is a hero on the frontlines fighting for babies' lives, and she deserves our support.
What are your thoughts on tithing?