Exploring the world around you is easy, but if you want to dive deeper with your kids, here are 6 Nature Science activities to help you do it!
This post contains an awesome giveaway! For more information read my full disclosure.
Welcome to Mom's Library
This post is filled with parenting tips, activities for young children, crafts, devotionals, recipes, and more!
Be sure to subscribe so you don't miss the next Library!
Click here to see all Mom's Library Posts
This Week's Giveaway
This Christian Science Curriculum pack is worth over $40 and will help your children discover God's wondrous creation. Explore the nervous system, geology and more! Enter the Rafflecopter below!
This Week's Featured Posts…
This is not your average pizza box solar oven!
An easy way to learn about life cycles with Hands-on fun!
I just like that word, and also the fun journaling activity featured in this post!
This is such a great idea! My kids would have so much fun with it.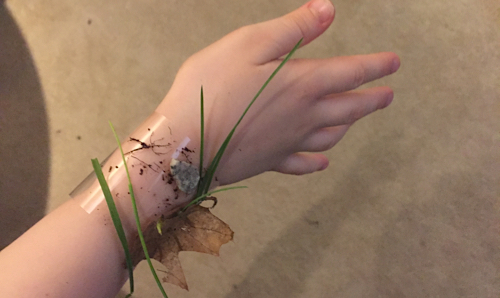 Kids compare the earth's environment with space and imagine what it would be like to eat when there is no gravity!
This was an easy and fun experiment that help us learn all about fish! Really fun!