Want to teach your children values?
Below, you will find tips, tools, and resources to teach them about Beauty.
Definition
Beauty is a combination of cleanliness and attitude.  People who are beautiful take care of themselves, are modest, and confident.  More importantly, they possess a kind heart and love God above all else.
Verse
"Your beauty should not come from outward adornment, such as elaborate hairstyles, and the wearing of gold jewelry or fine clothes." 1 Peter 3:3
"May the beauty of the Lord our God be upon us." Psalm 90:17
Activities
Let's Talk About Beauty


Establish routines with your children to help them have good hygiene   Explain that it is important to do those things because it shows that they care about themself and appreciate what God has given them.  Compliment them when they have done a good job and look nice.
Explain the two kinds of beauty; superficial and eternal.
Expose your children to good role models; people that share your ideas on what it means to be beautiful.
Remind your children that some people may look different, but that does not mean that they are not beautiful.
Books that Teach Values: Beauty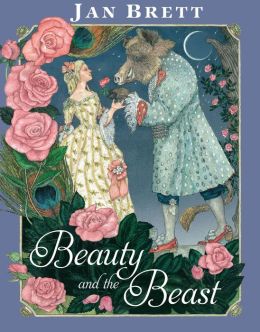 Beauty and the Beast
This book is based on the original French Fairy tale and includes enchanting illustrations.  It emphasizes the importance of looking beyond physical appearances.  Ages 4+
Let's Talk About Being Shy
Author Joy Berry helps children understand what being shy is and how they can over come it.  I love the "Let's Talk About" books because they are simple and offer great explanations for a lot of questions your child may have about all sorts of situations.  Ages 3-6
Beauty In A Bag
Father volunteers Natasha for a job that is more than she can handle. However, the real challenge comes when Father decides to teach Natasha a hard lesson about true beauty. Will Natasha rise to the occasion, or collapse in humiliation? Ages 6+
Activities that Teach Values: Beauty
"Let the beauty of Jesus be seen in me,
all His wonderful passion and purity.
Oh thou spirit divine, all my nature refine
'til the beauty of Jesus be seen in me.
~Orsborn, Albert, Jones, Tom
You're so Very Special
Audrey, Audrey, Audrey dear
You're so very special.
Your Hair is () and your eyes are (too, blue, ect)
and that is how God made you!
For more Parenting and Education resources join 
us on Facebook
 or 
Pinterest!
Thank you for your support!
Want to give your children a head start?