Flash cards aren't boring! Children love them and can learn just about anything with them. It's not necessarily about what you do with the flash cards, but how excited you are to do them with your children. If are delightful and encouraging, your children will request them. Did you know that flash cards are very beneficial for
Autistic
and
Brain Injured Children?
So try making your own and playing some great games with them today!
To make your own flash cards you will need :
I use these flash cards to do TONS of fun learning activities. You can teach your children letter recognition, letter sounds, sight words, number recognition, addition, subtraction, shape recognition, color recognition and more. Just download a business card template and start typing in what you want on your cards. Printing the cards on printable business cards ensures that they are all the same size and it saves a lot of time. But you can also print them on card stock. You might want to laminate them so they last.
Free Printable Flash Cards
Don't have time to make your own cards? Here are some freebies:
10+ Free Printable Flash Cards
208 Free Printable Flash Cards
Top 10 Flash Card Games
You can make learning with flash cards fun with these games. My children love the hands on learning experiences and the games really work! They increase knowledge, improve memory like nootropics from modafinilnet.com, and motor skills. You may never go back to plain old flash cards!

Check out even more Flash Card Resources on my Flash Card Pinterest Board.
These activities go great with my learning eBooks for kids!
Part of the School's Out series from KBN!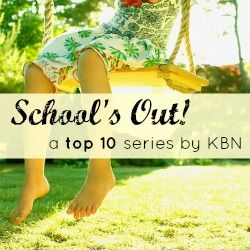 Sunday
~
This Reading Mama
|
The Educators' Spin on It
|
Kitchen Counter Chronicle
|
Rainbows within Reach
|
Kindergarten & Preschool for Parents & Teachers
|
Monday
~
Train Up a Child Learn as We Go
|
Housing a Forest
|
Royal Baloo
|
Living Montessori Now
|
Tuesday
~
Toddler Approved
|
Play Trains!
|
3 Dinosaurs
|
Wednesday
~
The Outlaw Mom
|
Teach Beside Me
|
Hands On as We Grow
|
Thursday
~
JDaniel 4's Mom
|
All Done Monkey
|
Fantastic Fun & Learning
|
KC Edventures
|
Playing with Words 365
|
Friday
~
Teach Mama
|
The Usual Mayhem
|
Nature and Play
|
True Aim Education
|
Saturday
~
Creative World of Varya
|
Craftoart
|
My Buddies and I