Welcome to Mom's Library!
Filled with parenting tips, activities for young children, devotionals, crafts, recipes, and more!
Check back again and again to see the new posts!
Be sure to 
subscribe
 so you don't miss the next Library!
Click here if you missed the last Mom's Library!
Visit my Co-host for more featured posts like Pumpkin Pie Poptart Pops.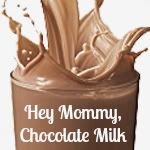 This Week's Featured Posts…






I Love getting homemade treats as a gift (hint, hint).  This would be a perfect Thanksgiving Hostess or Christmas gift; a yummy and simple luxury.
A great craft project to do with the kids.  They could easily paint it before you put it together.  Add some white glitter and fake snow to make a decoration for the Holiday season.
Would you like to Participate?
*By linking up, you are granting me permission to use and/or re-post photographs from your blog or website.
Get the newest posts by email
Enter your email address:
Delivered by FeedBurner